If you are one of the many shippers that feel like rate shopping (comparing carrier rates) is too difficult or too time consuming to justify the effort, you simply may not have an adequate shipping system in place.
With the right shipping system, you can employ any combination of three common types of rate shopping. This will typically reduce your shipping charges immediately and, in some cases, dramatically.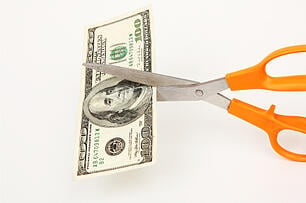 Third-party shipping systems can automatically determine the best method for shipping domestic and international small parcel and LTL shipments. When the best method is based on rate only, the comparisons should include all applicable parameters such as package dimensions, residential fees, delivery area and fuel surcharges, discounts, customer preference, transit times and more.
Here's a brief explanation of the three methods:
Rate Shopping Screen
Users can view a complete list of rates for multiple carriers and service levels from a single rate shop screen. Service levels are typically sorted by cost and the user can easily select the preferred method with a single click. This approach is only suitable when the number of shipments that need to (or can be) rate shopped is relatively low.
Bestway Carrier Selection
With bestway carrier selection, a shipper can pre-define several configurable rate shop codes such as economy or ground, next day, and two day. When a bestway code is imported or selected during the shipping process, the appropriate methods get compared automatically (such as UPS Ground, FedEx Ground and Priority Mail). With bestway, the comparison and the resulting carrier selection occurs automatically. That is, the shipping system operator does not need to do anything extra. This approach is ideal when a significant percentage of your shipments do not need to use a specific, pre-defined shipping method.
Business Rule Logic
For many shippers, price is not the only factor when determining the best shipping method. More complex criteria is involved such as customers' preferences, business channel, transit time, order value, geography, weight, etc. In some cases, for example, shippers do not want to give up cumulative, overall volume-based discounts with such carriers as UPS and FedEx by spreading their volume across too many carriers. So, logic-based "business rules" can be defined to accomodate these situations. That is, by identifying specific situations in which rate shopping can occur and exactly which rules can be applied to each situation, a process which would normally be too complex to perform manually can occur automatically.
To summarize, third-party shipping systems can easily help reduce your own freight expenses and/or make your business more competitive by reducing shipping charges that you extend to your customers.