There's no question that you can save money by implementing shipping software that automatically compares rates between carriers.
However, another great way to save money is by shopping around for parcel insurance. Many shippers are not aware that they do not have to insure their packages directly with the carriers (such as UPS, FedEx, Postal Service, DHL, etc.) Let's face it, these carriers are not in the insurance business. So, why should they offer competitive insurance rates?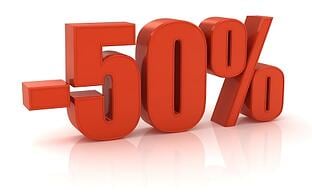 There are many great, third-party parcel insurance carriers out there including Shipsurance (formerly DSI), U-PIC and PIP (Parcel Insurance Plan). These providers offer savings of up to 50% (or more) off the carriers' rates.
Here's how parcel insurance works... Rates are based on $100 units. For example, if your parcel has a declared value of $400, it contains (4) $100 units. For UPS, FedEx and USPS Express Mail, up to $100 of every shipment is covered at no cost. So, parcel insurance is necessary to cover the additional $300 (or 3 units) of value above the base $100.
In 2009, UPS and FedEx charge $0.65 per unit (with a $1.95 minimum). The average third-party parcel insurance carrier rates are approximately $0.25 per unit (typically with no minimum). So, if you process 25 shipments per day valued at $300, your approximate monthly savings would be:
UPS/FedEx = $1.95 (min) x 525 pkgs /mo = $1,024
3rd Party Insurance = 2 Units x 525 pkgs /mo x $0.25 /unit = $263
Estimated Savings: $761 per month
Most shipping systems have standard support for these third-party parcel insurance providers. So, if you insure a large percentage of your shipments but your shipping system does not accommodate third-party insurance, now is the time to consider a shipping system upgrade. With a monthly savings of $761 (in the example above), the return on investment would be extremely rapid.
Generally speaking, once you activate third-party parcel insurance in a shipping system, the declared value no longer gets sent to the carrier and you begin paying the carrier for just the actual freight charges. Then, on a monthly basis, a printed report or electronic upload is transmitted to the insurance carrier to generate a bill for your discounted premiums.
In summary, if you ever insure packages for over $100 or if you insure postal packages at all, you should look into using third-party parcel insurance.